LayMor Brooms Update Flagship Construction Sweeper
Introduces The Sweepmaster 450 ST
GEFFS Manufacturing is proud to be a leading western distributor for top quality LayMor construction brooms. Keeping on top of the latest innovations for you, its time to announce new improvements and upgrades in LayMor's flagship product, The Sweepmaster 450 ST.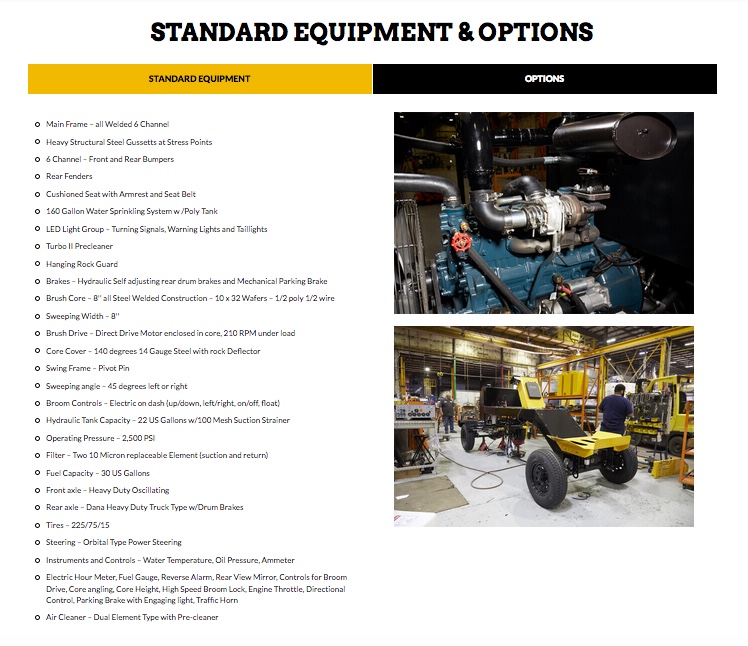 Updates in the new Sweepmaster ST construction sweeper include a larger, enclosed driver's cabin with improved comfort and visibility, tighter turning radius and multiple auxiliary power outlets.
The ST also offers a tilt cover hatch over the engine compartment to provide complete access to the engine compartment and accessories.   Check out the complete lists of key and standard features here.
For top street sweeping and construction site sweeping performance, talk to GEFFS Manufacturing about LayMor Brooms. Offering both the 300 and new 450-ST models, no one gives you better service on a better street broom, than GEFFS and LayMor.