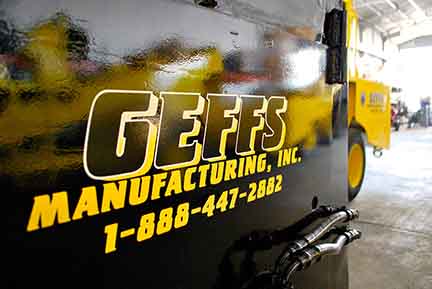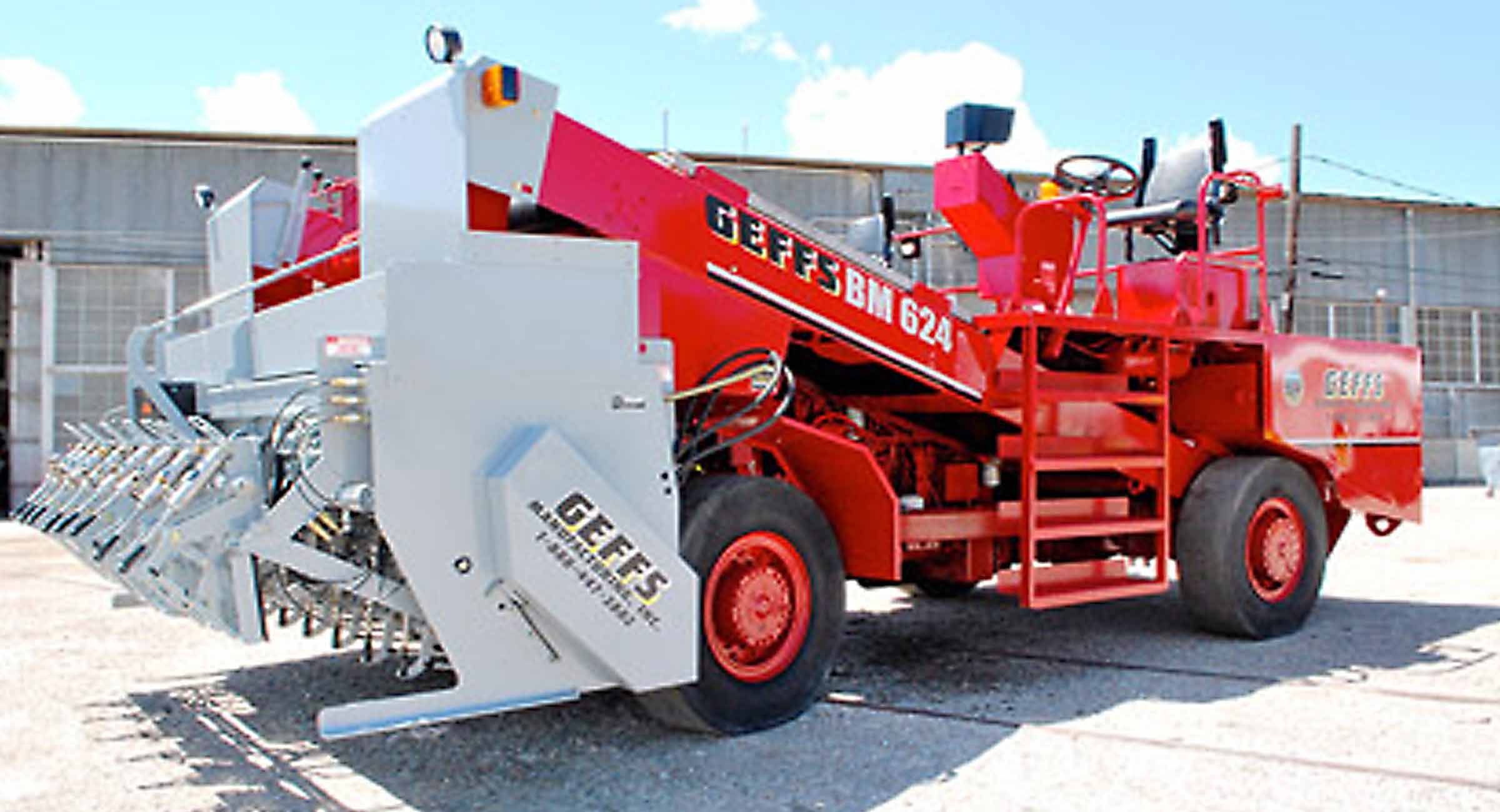 SIMPLY THE WORLD'S FINEST CHIP SPREADERS AND BROOMS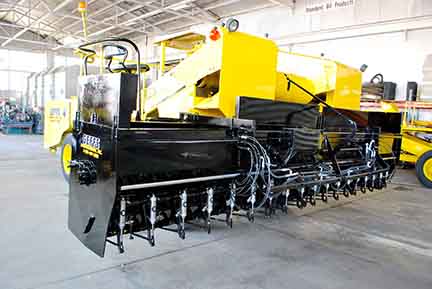 WELCOME TO GEFFS MANUFACTURING.
We bring 75 years experience designing, manufacturing and servicing road construction equipment--primarily chip spreaders and construction brooms.  Our founders developed the first self propelled chip spreaders ever built.  We are located in The Historic Paul Robert's machine shop building in Old Town Pocatello, Idaho.

We provide parts and technical service for the following chip spreaders and self propelled road brooms:
Flaherty Model C, Koehring Model C & Model K, Buffalo-Springfield Model K, WH Model W, Model WH, Model WHS, WHSM,
GEFFS BMSM, BM624, LM420, Larsen Maxi-sweep 6330, Allmand Bros Maxi-sweep 6600, WH Maxi-sweep 6600, Geffs Mighty-sweep MS2003-8
---
GEFFS MANUFACTURING, INC ANNOUNCES CERTIFIED CHIP SPREADER REBUILD PROGRAM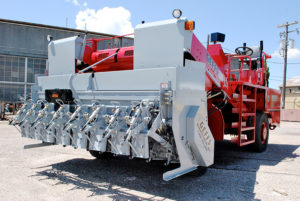 GEFFS has begun a rebuild program to extend the life of your chip spreader. Cost half of a new chip spreader.  Factory rebuilding of your existing chip spreader. Comes with a 1 year warranty on chip spreader and limited warranty of power train.   Click here to see what we do to your chip spreader.
---
DISTRIBUTOR FOR THE FOLLOWING:
---
GEFFS ADDS SECOND BROOM LINE

---
Looking for a aggregate chip spreader, side delivery, tailgate spreader, or road broom that will last?     See our products and give us a call at 208-232-1100 or toll free at 888-447-2882.
Tired of missing out on Chip Seal Bids because your chip spreader does not have a Rate Control System?
If your chip spreader has hydraulics you can upgrade with our hydraulic actuated gate control system. Let GEFFS quote you on a Plus 1 Rate Control System upgrade for your machine. Easy to install and easy to operate.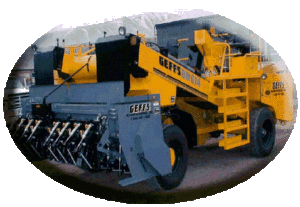 Need more versatility with your chip spreading?    GEFFS offers a proven Expandable Hopper 10 ft - 16 ft with a Rate and Gate control system.
Hopper shrinks to 10 ft 8 in for travel and can be expanded to 16 ft for chip spreading. Your existing chip spreader must have hydraulics available.
THE GEFFS MISSION
Excellence, performance and accountability are at the heart of  everything we do at GEFFS Manufacturing.   We buy, sell, exchange  and rebuild Chip Spreaders and Construction Brooms and ship high quality, reliable machines to clients all over North America.
We service, repair and rebuild all makes and models of Chip Spreaders including GEFFS, WH, Rosco, Etnyre, Bearcat, Leeboy and more.   We develop, manufacture and sell our own Chip Spreader designs, as well as offer complete inspection and rebuiding options for your used machines.
Our Mighty Sweep Construction Brooms set the standard for broom quality, longevity and performance.
What sets us apart is the personal and customized service we bring to every client, every job, and every machine.   We are a hands on, small batch manufacturer focused on complete quality in everything we do.
We hold ourselves accountable to the highest professional standards and we stand behind our products and our work.   We'll be here to take care of any issues and make sure you get what you need.
Carrying on a tradition of equipment innovation and manufacturing that started right here in 1942, GEFFS Manufacturing is your go to resource for Chip Spreader and Construction Broom purchase, repair, parts, and custom rebuilding.    We make sure your equipment runs, and runs right.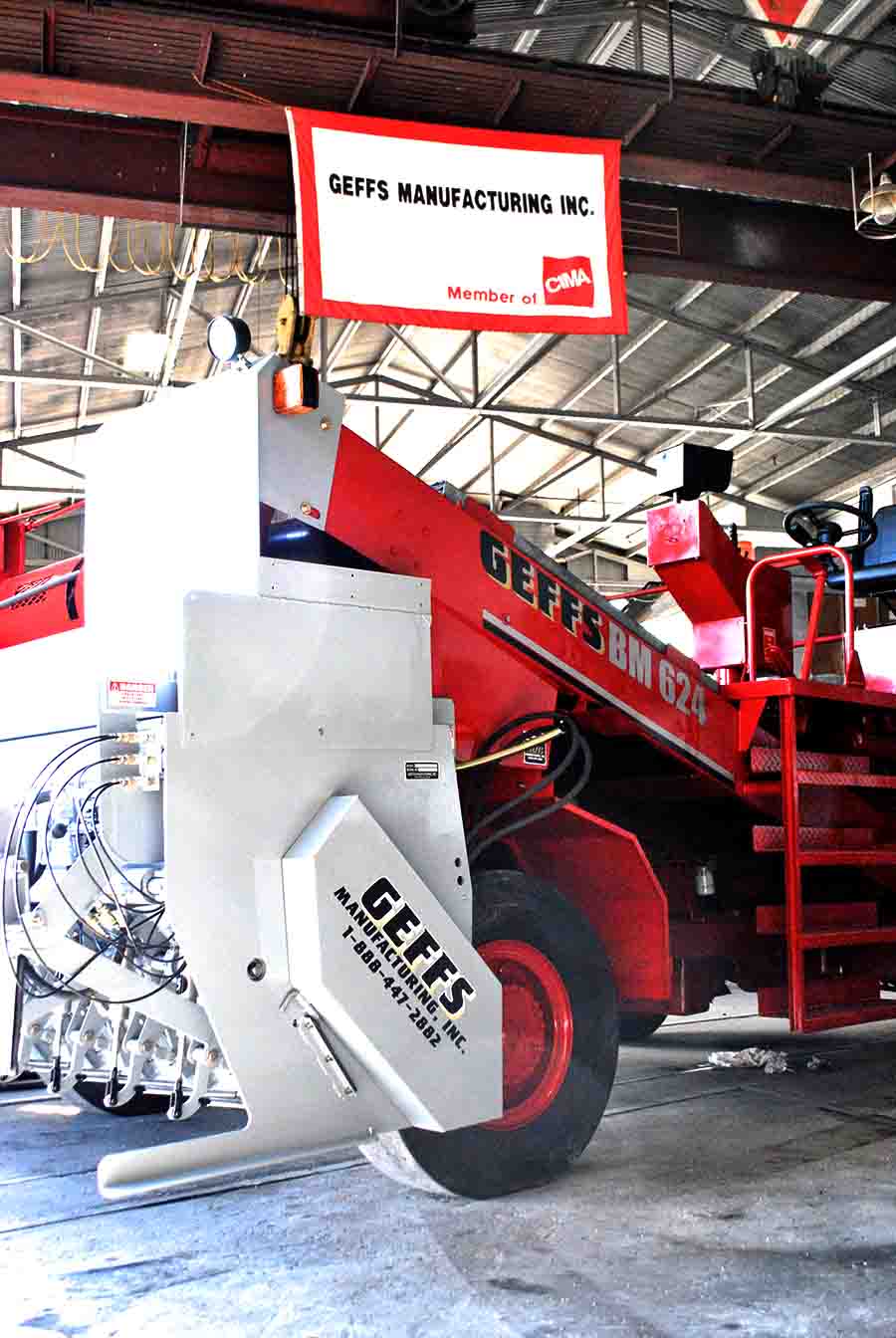 Contact Us
All our custom jobs begin with a phone call and an in depth discussion of your situation, needs, and resources.   Call Dave or Jeff today to learn more about how we can help you.    208 232-1100