GEFFS Manufacturing presents
Chip Spreader Side Delivery Systems
for Flaherty, WH, GEFFS and Etnyre Chip Spreaders
Once you're done chipping, get on that shoulder work.
With a specifically designed side delivery chip spreader system.
We make both fixed and retractable systems.
See our latest state of the art chip spreader side delivery system in the video below.
Retractable.   Remote Adjustable Side Wing.   Variable Speed Belt.   Sensible Operator Controls.
We can custom build to fit most new and used chip spreaders and most needs.    Talk to us today.  208 232-1100.
This grey system was custom built for a municipal customer in Southern Idaho.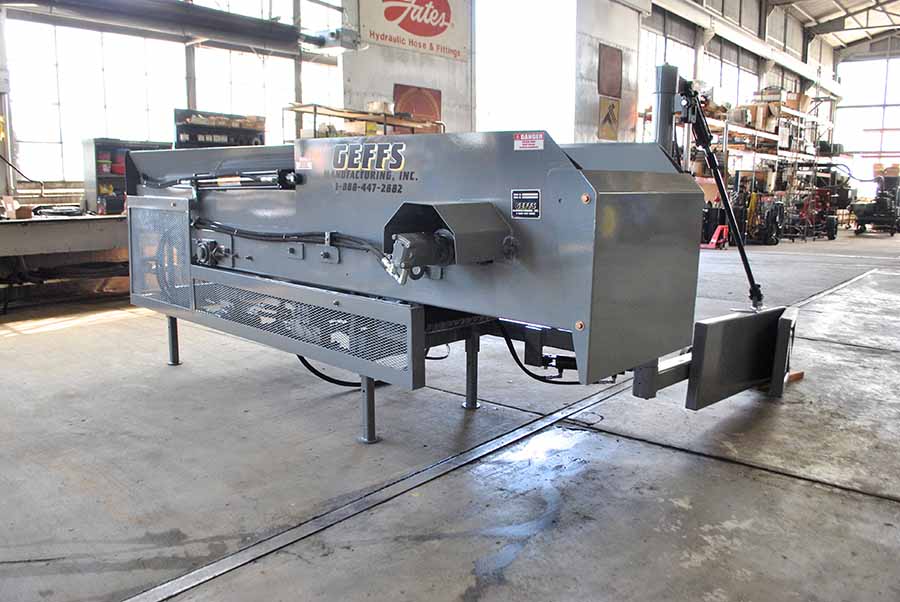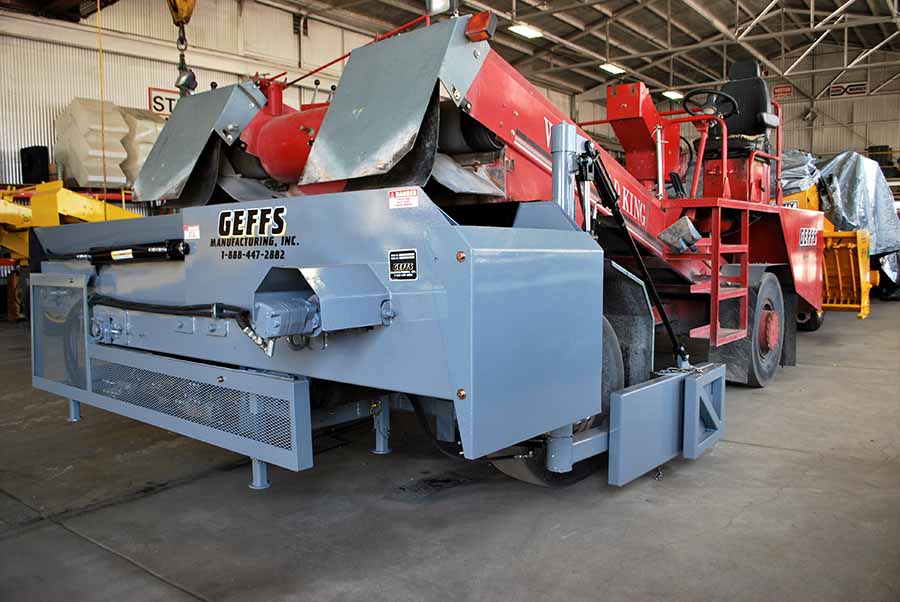 For this particular used unit we provided:
a full servicing and maintenance
designed and installed a custom side delivery system
and added a plus 1 computer and controller upgrade
We can build a side delivery system for any brand of new or used chip spreader.  Finishing the shouldering work has never been faster, easier or more efficient.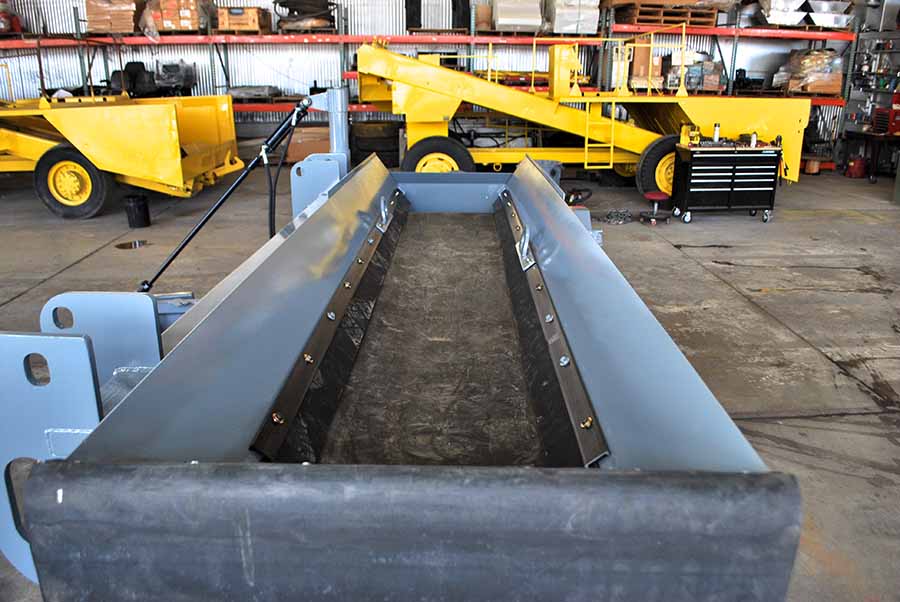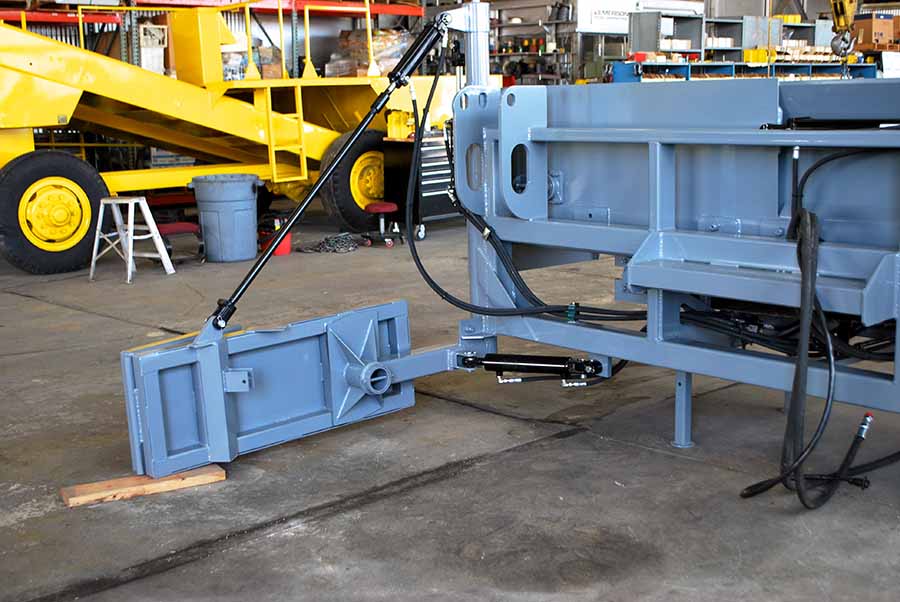 Right now we have side delivery systems for Flaherty, WH and GEFFS brands, as well as Etnyre chip spreaders.
We recently fabricated an custom chip spreader side delivery system install on an Etnyre machine for a nearby National Park.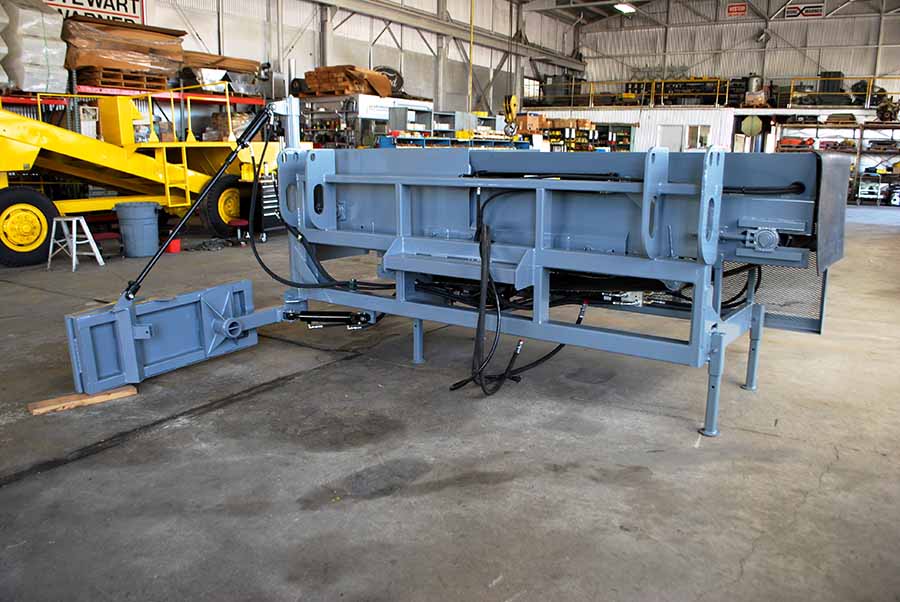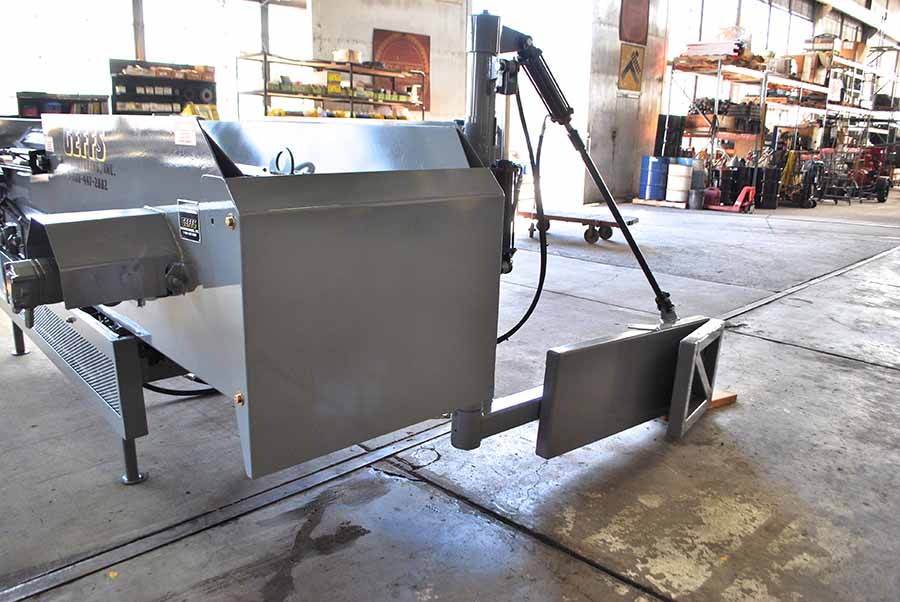 You can see more videos of our side delivery systems in action on real jobs on our Geffs Manufacturing Youtube Channel.