CAVEMAN SERIES™ Chip Spreaders — From GEFFS Manufacturing
GEFFS Manufacturing introduces The Caveman™ Series.
All mechanical chip spreaders—no computers. Easy to operate. Easy to maintain. Just straight forward chipping performance.
If you're looking for an effective, simple chip spreading solution, toss aside all the fancy electronics and computer controls. Look for a Caveman Series™  Chipper from GEFFS Manufacturing, and know that you can fix and operate everything by hand.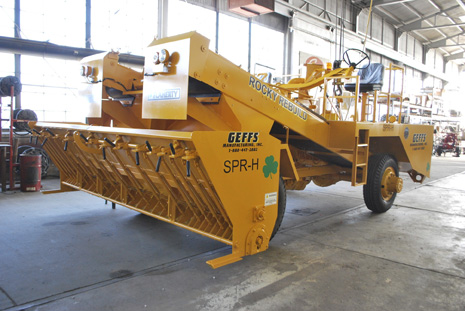 All our used chip spreaders are fully inspected and qualified. Many are repaired, rebuilt and refurbished to meet clients specific needs and to ensure high quality performance for years.
Sometimes the basics are best. Keep it simple, with GEFFS Manufacturing Caveman Series™—All Mechanical Chip Spreaders.